I'm very disturbed at the
It's October
trending topic on Twitter. Why? Because no one is talking about how October means hockey. I can't be the only person who spent the summer ending things with
#isitoctoberyet?
tag, right? Even Buffalo has chosen to remind me that it's October, continuing it's habit of being cold enough for the heat to be on but too cold for my landlady to turn it on. Awesome!
Can we talk about Nathan Gerbe for a minute? I was all set to love this tiny tiger. Now I have to wait until next season. Or, you know, when he gets called up for the string of inevitable injuries the team will incur. I'm sure Connolly will get breathed on or slip in the shower at some point and miss a week or two.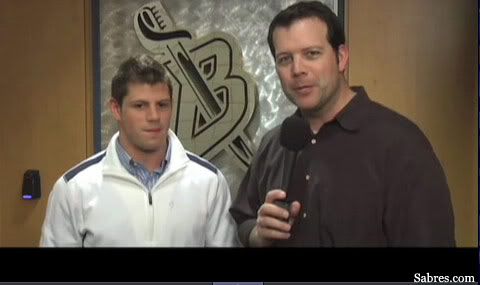 Gerbe is a bit too new to have an abundance of pictures floating around, but he's kind of precious, no? Have fun in Portland, Nate!
I'm off to get geared up for the Capitals vs. Bruins game tonight, but one last question. I've mentioned that the Penguins and Capitals are my second and third teams of choice, but who are you all following?
ps - Anyone who answered Ottawa may want to consider never mentioning it ;)